The William J. LeDoux Award
LeDoux Award presented to Attorney Mary M. Howie
On April 13, 2023, Supreme Judicial Court Justice Frank M. Gaziano presented the William J. LeDoux Award to Attorney Mary M. Howie for her dedicated pro bono representation of two Massachusetts women who suffered significant financial losses due to the theft of funds by disbarred East Brookfield lawyer Harland L. Smith, Jr. Link to SJC Press Release.

In 2014, Smith represented a mother and daughter in the sale of real estate. Smith did not pay the net proceeds from the sale to his clients, and the mother died without ever receiving her funds. In 2019, Smith was disbarred and in 2022 he was convicted of embezzlement for his actions.

Ms. Howie, who practices with the Howie Law Office in both Massachusetts and New Hampshire, assisted the mother's estate and the daughter, a woman suffering from mental disabilities, in successfully presenting claims to the Clients' Security Board. In September 2020, the Board awarded the mother's estate $32,026 for her share of the stolen proceeds. The Board paid the award to a special needs trust that was the remainder beneficiary of the mother's estate. In October 2022, the Board awarded $151,840 to the daughter under the special needs trust. As trustee, Ms. Howie is using the funds to benefit the daughter and her two siblings, the three beneficiaries of the special needs trust. Link to MLW Article.

The LeDoux Award is presented only when the Board identifies a claimant's lawyer who meets the Award's high standards. Ms. Howie is the 15th recipient of the LeDoux Award, last presented in 2018.
Massachusetts Clients' Security Board LeDoux Award Winners

Peter H. Sutton (1998)
Boston, MA
Nathan H. Proctor (1999)
and
Charles F. Proctor (1999)
Oxford, MA
Thomas G. Hoffman (2000)
Boston, MA
Douglas Salvesen (2002)
Boston, MA
Jerry Cohen (2003)
Boston, MA
Laura Hancock Barry (2004)
Worcester, MA
Hang Nina Nguyen (2005)
and
Hung T. Tran (2005)
Dorchester, MA
Russell S. Channen (2010)
Haverhill, MA
and
Peter Ziomek, Jr. (2010)
Amherst, MA
Leonard A. Frisoli (2012)
Cambridge, MA
Timothy J. Perry (2014)
Boston, MA
Saman S. Wilcox (2018)
Shrewsbury, MA

Mary M. Howie (2023)
Salem, NH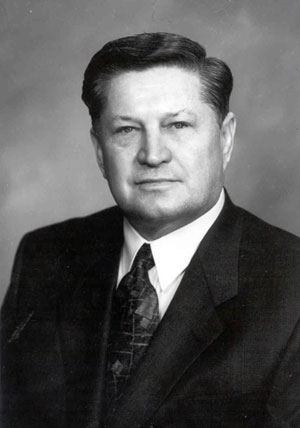 WILLIAM J. LEDOUX served as Chair of the Massachusetts Clients' Security Board for seven years of his term from 1987 to 1997. In 1997, the Board established the William J. LeDoux award to honor his Board service. The award is presented only when pro bono counsel demonstrates extraordinary skill and effort in representing a claimant before the Board. Before his death in April 1999 at age 67, Mr. LeDoux attended the presentation of the first award in his name to Peter H. Sutton of Boston's Riemer & Braunstein.
Born in Brooklyn, New York in 1931, Mr. LeDoux graduated from Boston University and its School of Law, where he was editor of its law review. For 21 years he was a partner at Worcester's Bowditch & Dewey before opening his own firm, Christopher & LeDoux. In 1966, he became a solo practitioner in Worcester. Not only a fellow and life member of the Massachusetts and Worcester County Bar Foundations, Mr. LeDoux also served on the Fee Arbitration Committee of the Worcester County Bar Association and was a Director of the Providence & Worcester Railroad.
While a paratrooper during the Korean War, Mr. LeDoux received a battlefield commission as a second lieutenant. Post-war, he commanded the 1st Battalion 181st Infantry of the Massachusetts Army National Guard from which he retired as a lieutenant colonel in 1975. He was a charter member of the 187th Airborne Regimental Combat Team Association and was active with the Korean War Memorial of Central Massachusetts Association.
Mr. LeDoux and his wife, the former Elma L. Giancaterino, had three sons and a daughter.